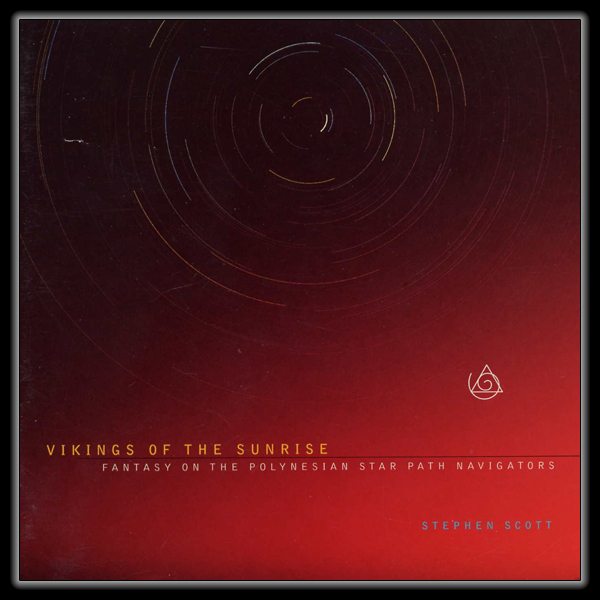 Reviewer Comments on
Stephen Scott's
Vikings of the Sunrise
New Albion Records (084 CD)

one of "...50 recordings that are among the finest ever made..."
Jed Distler, Gramophone
"...the affecting intensity of this piece alone surpasses all of Philip Glass' production from Koyaanisqatsi to date."
Massimo Ricci, Bagatellen
"...an excellent concert to close--and even save--a new season of the Visual Music Festival...one of the best concerts ever heard (and seen) in the auditorium at Jameos del Agua."
Jesus Montesdeoca, Canarias (Lanzarote, Canary Islands)
"...the first truly provocative work of new music for the '90's"
John Diliberto, Billboard
""...vividly evocative"
Jim Aiken, Keyboard
"...brilliant...if you can sail these mythic waters, you're in for quite a journey."
Tom Manoff, NPR's "All Things Considered"
"...[a] grand experiment"
Leanne Hanson, NPR's "Weekend Edition Sunday"