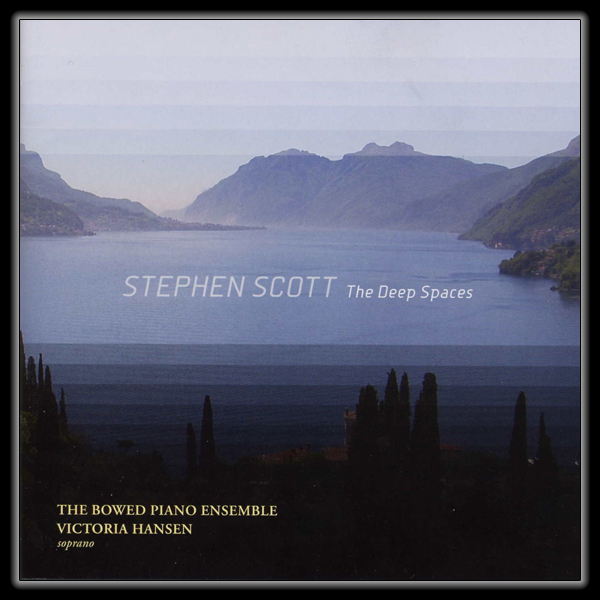 Reviewer Comments on
Stephen Scott's
The Deep Spaces
New Albion Records (NA 132)
(released 15 Jan 2007)
"The haunting, powerful and very beautiful sound is that of an idealized ensemble of supercellos, intensely resonant and richly harmonized… this is the Bowed Piano Ensemble, based at Colorado College in Colorado Springs, whose inventor, composer and leader is Stephen Scott. Their fourth New Albion disc, The Deep Spaces, is an utterly charming selection of songs to poems of Wordsworth, Byron, Mary Shelley and the like, sung by Victoria Hansen."
Alan Rich, L.A. Weekly
"The effect is magical and the performance compelling, conveying the wonder and sense of place that inspires all Scott's work and that yields note spinning in the best sense of the term. Soprano Victoria Hansen delivers the texts by Pliny, Wordsworth, Byron, Mary Shelley, and contemporary New York poet Pablo Medina with admirable diction and an apt sense of mysticism."
Craig Smith, Santa Fe New Mexican